"I only have two rules when it comes to guns. My guns are always loaded. And no Safe Queens."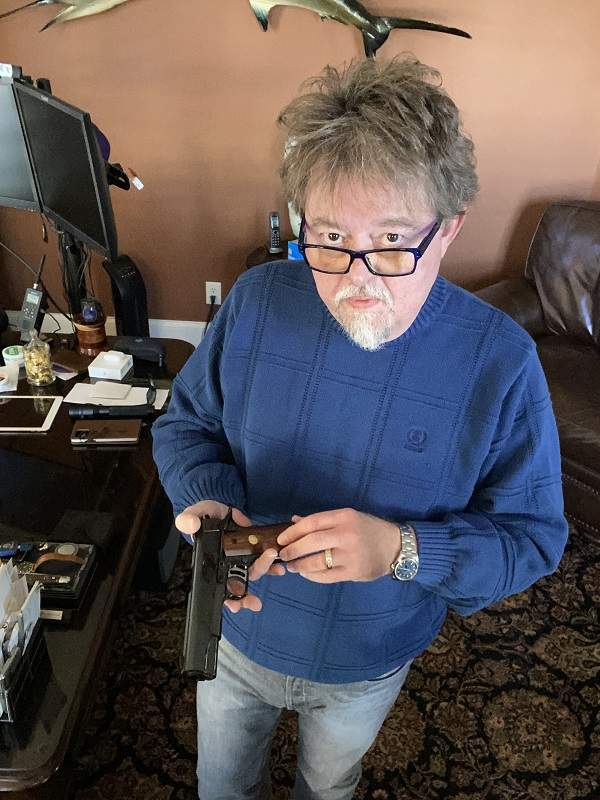 Updated:
Introduction
I registered this domain name at 14:54 hrs on September 30, 2006 after seeing the handwriting on the wall. We were about to have the Congress and Senate controlled by Democrats. And we were moving closer to a Presidential Election year. Soon every gun owner's worst nightmare happened. In 2009 & 2010 we had a Democrat for President to go along with the Democrat controlled Congress and Senate. Yet our Second Amendment survived!
A lot has changed since that time. For one, a full third of the visitors are using smaller tablets and smart phones to browse this website. So I've performed a rework and redesign with that in mind.
My main goal with this website is to share my love of collecting, researching and yes, even shooting old but modern collectible firearms. When most people think of an old gun collection, they envision high-dollar guns in a presentation case or cabinet, guns that are never fired. That ain't what this site is about.
My hobbies are collecting old guns, creating and hosting websites like this one on my own web servers, and working on and riding an old Harley Davidson. My primary interest is in modern 20th century handguns and mostly Colts.
My gun collection is very small and modest.
A great gun collection doesn't have to consist of all high-dollar guns! And, I learned early in the process that I was much happier with a gun that I wasn't afraid to shoot because it might affect the value. That's not to say that I've fired all of my guns. I have a few that I have not shot, but I would, could and probably should.
With few exceptions, all of the guns in my collection were manufactured between 1900 and 2000. Oh I have three or four guns that are newer, but they were either gifted to me, won in a raffle or bought to shoot. With very few exceptions, all of the guns you will see were individually purchased for less than $2,000 each, although over the years I have sold a few for considerably more. Many of the guns you will see, were purchased in the $500 to $1,000 range before 2008.
Background
My MOS when I served in the United States Army was 76Y. For you non-military readers, the Military Occupational Specialty of 76 Yankee means that I was a Unit Armorer (U.S. small weapons expert). I also qualified as "Expert" with the German G-3 rifle, the Israeli Uzi 9mm sub-machinegun and the 9mm handgun.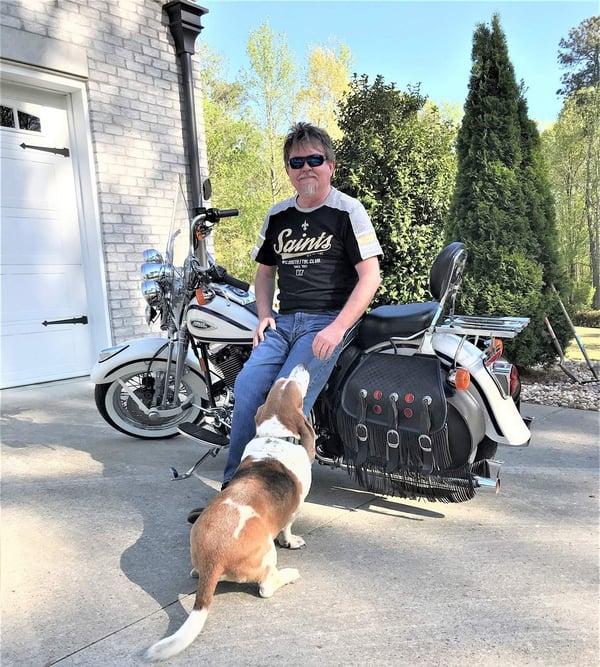 Now is a very exciting time to be involved in gun collecting. Many modern and antique collectible handguns and long guns are coming on the market as the WWII generation are dying and a younger generation is inheriting pieces or whole collections. Often times the surviving spouse or other heirs don't have an interest in guns. The internet has opened up accessibility to individual pieces and collections unlike anything in history! Values are soaring on many out-of-production Colts. Winchester values have climbed since production ceased when they went out of business in 2006.
A Word About Gun Values
When I post about values, it will be real world, after the fact examples of what I paid for a gun, what I personally sold one for, or what I'm willing to pay for a particular gun (not speculation). It is my opinion that the internet has had a direct impact on the value (pricing) of guns. In the case of old, used, antique or collectible guns, the internet favors the seller. In the case of new guns, the internet favors the buyer.
Update - I originally wrote this rant about gun value books going on two decades ago. I do still buy valuation guides and we all need a reference point.
I am also of the opinion that every paper publication that I have bought and read in the last few years purporting to list gun values have been almost worthless when it comes to current real-world values. Forgive my rant, but I just returned from the bookstore today and the only true statement I found in a few of the supposed "gun value" publications was the disclaimer...loose interpretation...we may not know what we're talking about, the values may be something totally different than what we print here, don't rely on this book when buying or selling a gun, etc., you get the drift.
It really upsets me when I pick up two new (current) books on the shelf in the store and read conflicting statements of fact, especially when the statements are about a gun that is almost 100 years old. You would think that with 100 years to research the data they could get it right. I'm talking about production information, not values.
Well, I do realize that anyone can make a mistake and I probably have some on this site. The one thing that I learned at the bookstore today was that I should probably put one of those CYA Disclaimer Statements on my site. If you are trying to establish the value of a firearm, monitor the online auctions for recent COMPLETED sales of similar guns.
As a final note on gun values, if I post what I paid for a gun, it's a fact. If I post what I sold one for or was offered for a gun, it's a fact. If I post what I'm willing to pay for a certain gun, it's a fact. If I should speculate on something I will state it, but you most likely won't find any speculation or estimates on gun values.
The problem with relying on completed auctions for values is that occassionally you will see where two complete ding-dongs engage in a bidding war and run the price up to something unreasonably high. Egos can get involved in auctions and I've seen a few where I wondered if someone was perhaps off their medication.
Serial Number Tables
Colt now has a database lookup tool online where you simply type in the serial number of your gun and it will provide a listing of the Colts that have that serial number. Guns were not required to have a unique serial number until passage of the 1968 Gun Control Act. So you will find that many different guns shared the same number prior to 1968.
Colt Database Search
In Closing
I hope you enjoy browsing this newly redesigned website as much as I enjoyed (re)creating it! Please bookmark the site and check back to see what new (old) exciting information you can find here. Stay safe and obey the laws because law abiding citizens strengthen the law.
PS: If you own an old Colt handgun, I encourage you to call the Colt Archive at 1-800-962-COLT to order an authentication letter. You may now order a letter online. If you are purchasing an old Colt handgun, I encourage you to call them with the serial number of the gun. Often times they can tell you information about the gun over the phone, like the original finish.